At Bismarck&Co our goal is to celebrate the animals in your life by providing them with the best accessories made from the finest materials. Every piece we design in our German studio is made for your family with great care by our trusted partners from around the world.
The bond we forge with our animal companions is a privilege. Bismarck&Co holds that privilege in high esteem as we celebrate ours and your best friends.
Our Values
At Bismarck&Co our values are very important to us and that's why we work with people, brands and companies that share and uphold our values.
Care & Kindness
Our role in creating a sustainable brand is something we take very seriously. We work hard to make sure everything we do reflects the care, love and respect we have for animals and our planet.
Community
Our community is an important part of our journey. We are always looking for like-minded partners, manufacturers, people and brands to work and co-create with. We are happy you are here and hope you join our community.
Adventure
As pet owners we try to use our senses like our dogs, stretch and sunbathe like our cats and generally keep the spirit of adventure alive.
Learn More About Us →
For You
A timeless collection of chic, handcrafted bags for you
Accessories and Gifts
A collection of luxury accessories and gifts for all occasions
The perfect way to spoil a friend or family member and their beloved animal companions. To give is to love so give the gift card filled with love and share the Bismarck&Co experience.

Gift cards are currently being sent out digitally only. We are planning paper gift cards to be sent via mail – coming soon.

View the full product →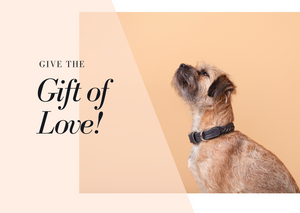 A Bismarck&Co Story with Zadiel @zadiel.sasmaz & Shimmy Wie heißt Dein bester vierbeiniger Freund? Erzähl uns ein bisschen darüber, was sei...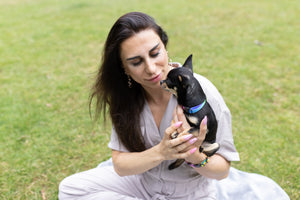 A Bismarck&Co Story with Ninja @parkour.ninja & Dodo Wie heißt Dein bester vierbeiniger Freund? Erzähl uns ein bisschen darüber, was sein ...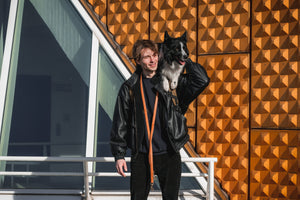 Pilot Patrick ist für seine Geschichten als Privatjet Pilot bekannt. Nun ist sein Maltipoo Coco in sein Leben gekommen – und es werden neue Geschichten kreiert.