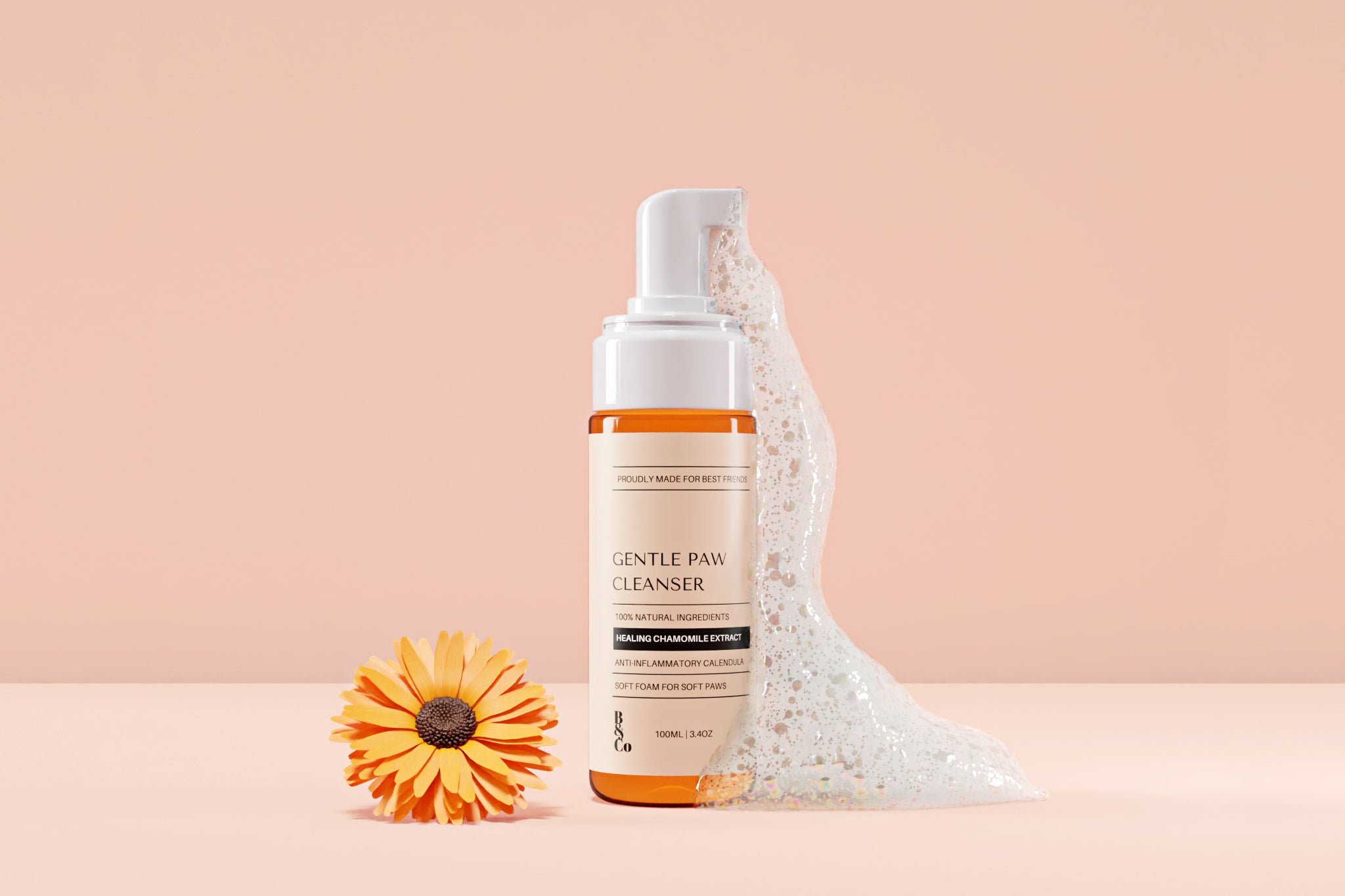 Rinse-free Pawpad Cleanser
---
Our Rinse-free Pawpad Cleanser is perfect for removing dirt and debris from your pup's paws on-the-go or after an outdoor adventure. Enriched with chamomile and calendula, it helps keep pawpads clean, soft and free of germs while providing gentle protection. The rinse-free formula is mess-free, easy to apply and wipe off along with the dirt.
All ingredients all 100% natural and plant-based making this the perfect product for your daily routines. 
Never bring the outdoor dirt home again with this must-have cleanser for your pups special paws. 
All natural ingredients, made from plants
No parabens, preservatives or artificial colourings
No petroleum derivatives, silicones, paraffin or vaseline
No PEG, SLS/SLES
Never tested on animals 
Lie your pup on their back or gently lift their paws while sitting. Pump some rinse-free cleaner onto their pawpads and gently rub with a tissue or cotton pad to remove the dirt.
Reusable Foaming Bottle 

150ML | 5.07 fl. Oz
All of our cosmetic products are made from 100% plant-based, naturally-derived ingredients ensuring they are vegan, animal and earth-friendly.

This packaging includes a PET reusable and recyclable bottle. Please help us protect the environment by reusing or recycling the bottle.