Tennis Balls for Dogs – Set of 3
Give your best friend hours of fun with our set of 3 unique, handmade tennis balls. These balls are the perfect additional to indoor as well as outdoor playtime. They can be used for playtime and training exercises such as teaching your dog to retrieve. 
Proudly handmade in Great Britain, our premium quality tennis are produced to withstand an Andy Murray serve and therefore guaranteed to handle plenty of games of fetch in the local park! 
Safely store your balls in a Bismarck-branded dog ball bag when back from games in the park.
GOOD TO KNOW
- Set of 3 balls- 1 x light pink ball, 1 x black ball, 1 x white ball
- Comes with an eco-friendly cotton bag for storage
- Made from high-quality materials with perfect high bounce that lasts.
- Unique colours only found at our store.
- Comes with an eco-friendly cotton bag for storage
*NOTE: Be careful to remove the ball from usage if it breaks during playtime or the felt covering the ball is torn.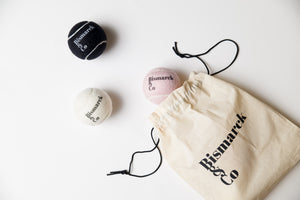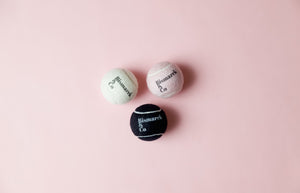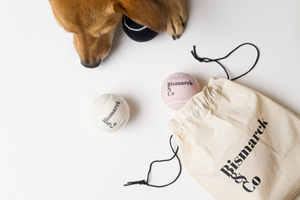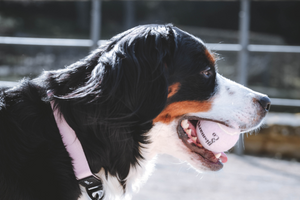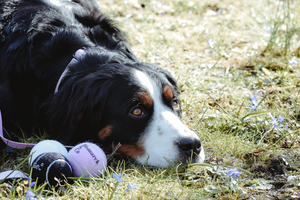 Giving Back
With every purchase you make we donate to animal rescue and rehabilitation centres making a big impact.
Who we support →