Coat Conditioning Grooming Box
Our grooming box set is the perfect assistant to help you manage fur coats that change with every season. Our dual-sided bamboo brush helps dogs with all lengths of hair paired perfectly with our vegan coat conditioner.
The perfect box to spoil your beautiful best four-legged friend.
WHAT'S IN THE BOX?

Bamboo Hairbrush

Our eco-friendly double-sided bamboo hairbrush is a great assistant to detangle and remove excess fur, clean away dirt and dust whilst leaving a silky soft finish.
The round metal bristles help detangle medium to long coats while the bristles on the reverse side of the brush help medium to short haired dogs with a silky coat. Gently brushing your dog regularly helps keep a healthy fur coat and skin.
The brush can even be used to help detangle cats coats.
GOOD TO KNOW
- Bamboo is a sustainable and eco-friendly material
- Useful for all types of dogs and cats
Vegan Coat Conditioner
Our vegan coat conditioner leaves all fur coats smelling beautifully fresh and feeling silky soft. The conditioner is made from 100% natural ingredients and is non-toxic. Give your best friend the soft coat they love and you love to kiss this spring.
Apply a small amount to wet or dry fur and massage or brush through gently. No rinsing needed. 
GOOD TO KNOW
- No parabens, preservatives or artificial colourings
- No petroleum derivatives, silicones, paraffin or vaseline
- No PEG, SLS/SLES
- Never tested on animals 
- PET Reusable and recyclable pump bottle
SIZE
Medium Size Pump Bottle 

 

200ML | 6.76 fl. Oz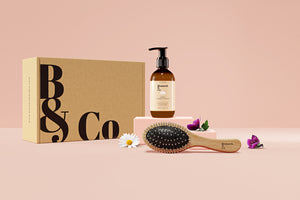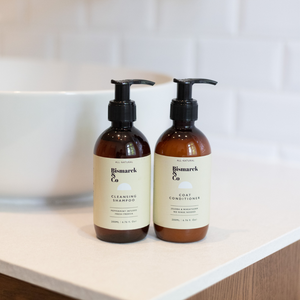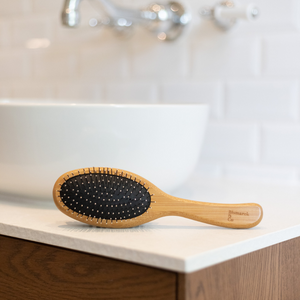 Giving Back
With every purchase you make we donate to animal rescue and rehabilitation centres making a big impact.
Who we support →